The Frizzell family opens Lakeland Health & Fitness
August 2, 2022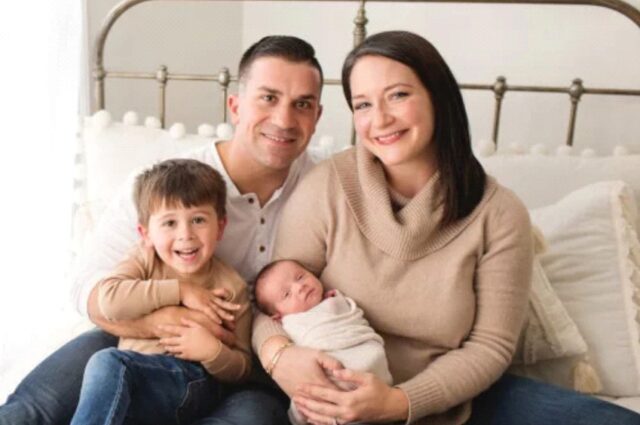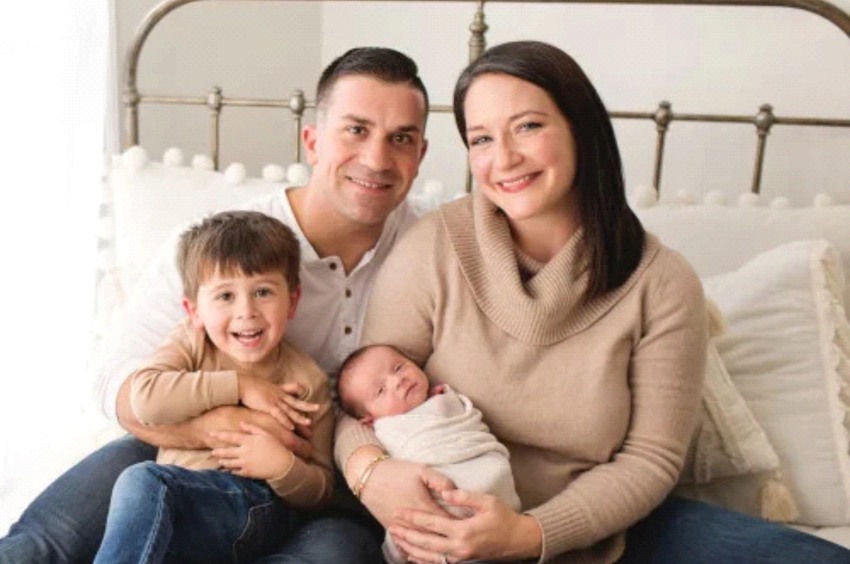 by Carmen Greger
Lakeland Health & Fitness owners JD and Emily Frizzell are hopping in anticipation of their grand opening in Lakeland and hope you can "plan" a visit on August 13 to see all they have to offer. Their new location is at 9875 Huff N Puff Road in Lakeland.
As partners in life, as partners in marriage, as parents, and in business, they claim that delicate balance, focused intention, and respecting their self-imposed healthy boundaries are key to their success, and they look forward to continuing on to grow together as a family, as a company and as part of the Lakeland community.
LC: How does Lakeland live?
JD: We love living in Lakeland. We moved here in 2016, just before the birth of our first child. The combination of safe neighborhoods, hiking trails, access to the rest of Memphis, and natural beauty drew us here.
LC: Where were you both born and raised?
JD: Emily was born in Alaska and I was born in Indiana. We both came to Memphis for jobs!
LC: Summarize your mission, mindset, intention and strategy for LLF in one meaningful sentence.
JD: We meet each client where they are on their health and fitness journey, carefully create a plan, and then guide and motivate them to successfully achieve their goals.
LC: What types of programs do you offer at your facility?
JD: After onboarding each new client through a process called On Ramp, we offer a combination of personal training, small group training, nutrition coaching, and children's fitness classes. Everything we do is guided by trainers and no one is ever left alone.
LC: I know it was very difficult to have face-to-face classes during the peak of the pandemic. How was LLF effected and what creative ways have you used to maintain and/or gain momentum?
JD: We moved online, then outside, and started getting creative with our offerings. The pandemic has led us to our new business model with tailor-made plans and expanded offers such as children's courses and nutrition coaching!
LC: JD, I see you have some experienced professionals on your staff. Do you think we could bring a couple together so they could share their top 3 workout tips and techniques and a quote they live by?
JD: Absolutely!
1) Don't be afraid to lift heavy (make sure proper form is your primary focus before increasing the loads)
2) Consistency is key (when it comes to training, there's no magic number of days or hours it takes you to hit the gym. Just be consistent)
3) Food is Fuel (Eating a healthy diet is important to help your body recover from exercise and perform at its best.)
"A good coach will meet you where you are and take you where you need to be."

Training Tips:
1.) Just start now and don't wait until Monday
2.) YOU vs. YOU (your journey)
3.) You can do this (not I have to)
"Strive to be a 1% better version of yourself every day by making small changes!"
Training Tips:
Use more free weights.
Better sleep makes better workouts.
Warm up thoroughly
"The goal is simple, get fit, do it at the best hour of the day, stay safe, turn up the music, give some people a high five and blow off some steam. So, remember that. Relax. Have fun. Work out."
LC: Best LLF Workout Playlist Ever?
JD: 90's Workout on Spotify
LC: What is more important when trying to achieve peak performance and optimal health, fitness or nutrition?
JD: Both are equally important – if one is missing, it becomes a limiter for the other! That's why we focus on each part.
LC: If our readers were willing to devote 20 minutes a day (and only 20) to being more proactively healthy, what would you have them do in those 20 minutes and why?
JD: Lift weight and move with intensity. A recent study showed that 1 minute of high-intensity exercise is worth 3 minutes of low-intensity exercise. Adding resistance (weights) transforms your body, tones your muscles, activates your metabolism, and keeps you moving as you age.
LC: Are there other gyms you compare yourself to? Why? Why not?
JD: There are a few gyms like ours across the country, but none in this immediate area. Because we focus in such detail and care on each client individually, we are able to deliver exceptional results to every single person who walks through our doors.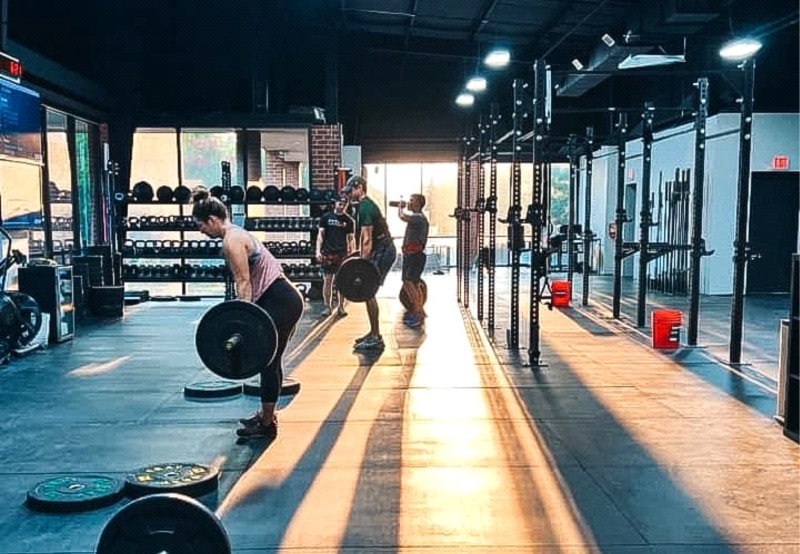 LC: Your best life experience so far?
JD: Being the father of my two amazing sons, Henry (5) and Elliott (1).
LC: Best experience ever at LLF and why?
JD: The first day of training here at our new facility. It was the result of three years of hard work, planning and vision.
LC: Favorite quote?
JD: "In a universe with a million billion stars, you're the only one." -me
LC: That's a t-shirt. You should print it out and sell it with your LHF logo on it.
JD: Favorite family meal?
LC: Healthy Mexican Casserole
LC: Favorite on-the-go snack?
JD: Perfect Bar and an apple
LC: The best way to keep drinking beyond drinking water?
JD: Liquid IV or Vitamin Water Zero
LC: Most influential role model?
JD: My Uncle Rob
LC: How do you think being in and around LLF on a regular basis is affecting your kids?
JD: You see it as a normal healthy thing to take care of yourself!
LC: What made you both do business together and buy LLF instead of staying members?
JD: It changed my life and I knew I could take it to the next level to help even more people.
LC: What does it take for your marriage, business, and parenthood to thrive simultaneously?
JD: Very careful time management, empowering my team and saying no to a lot.
LC: How do you hope to grow and develop LLF in the near and distant future?
JD: We will continue to expand our offerings to younger children (elementary school children) and older adults through our Legends program and find more ways to positively impact communities through health.
LC: Can you give our readers a quick, no-equipment, travel-friendly workout:
JD: Sure!
5 laps for time of the following:
7 burpees
14 sit ups
21 air squats
28 jumping jacks
Lakeland Health & Fitness Grand Opening will be held on August 13, 2022 at 9875 Huff N Puff Road in Lakeland.