Filming, editing and photography by Clementine Bourke
When Clem Bourke started sending us pictures of her friends surfing in Byron a few months ago, it seemed really obvious that they were all involved in something special – a homemade reinvention of surfing and sharing the experience. There are a few well-known drivers among them, but that clearly didn't matter here. Clem agreed to spend some time filming these Byron women at play, Elise Trigger agreed to write about her experiences, and the result is a beautiful portrayal of a crew breaking the old social fabric in their own way of surfing has evolved into something much more open. inclusive and fluent. Even effortlessly.
***
Story of Elise Trigger
A sharp howl startles me half awake — my dog ​​Fudge is trying to disturb my beloved sleep. A tremendously loud noise for a fluffy little dog, I think.
I sense it's still early and roll over hoping to fall asleep again… It's a slightly chilly autumn morning and I admit I like to sleep in. Then I remember that today was the day the girls wanted to surf together early in the morning.
I stretch my limbs and roll over, staring at my phone with half-open eyes. Buzzz, the girls judge and the waves sound luscious: "Pass does that thing on the same bank we surfed last week looks super fun, I'm going out."
"on my way!"
"Woohoo"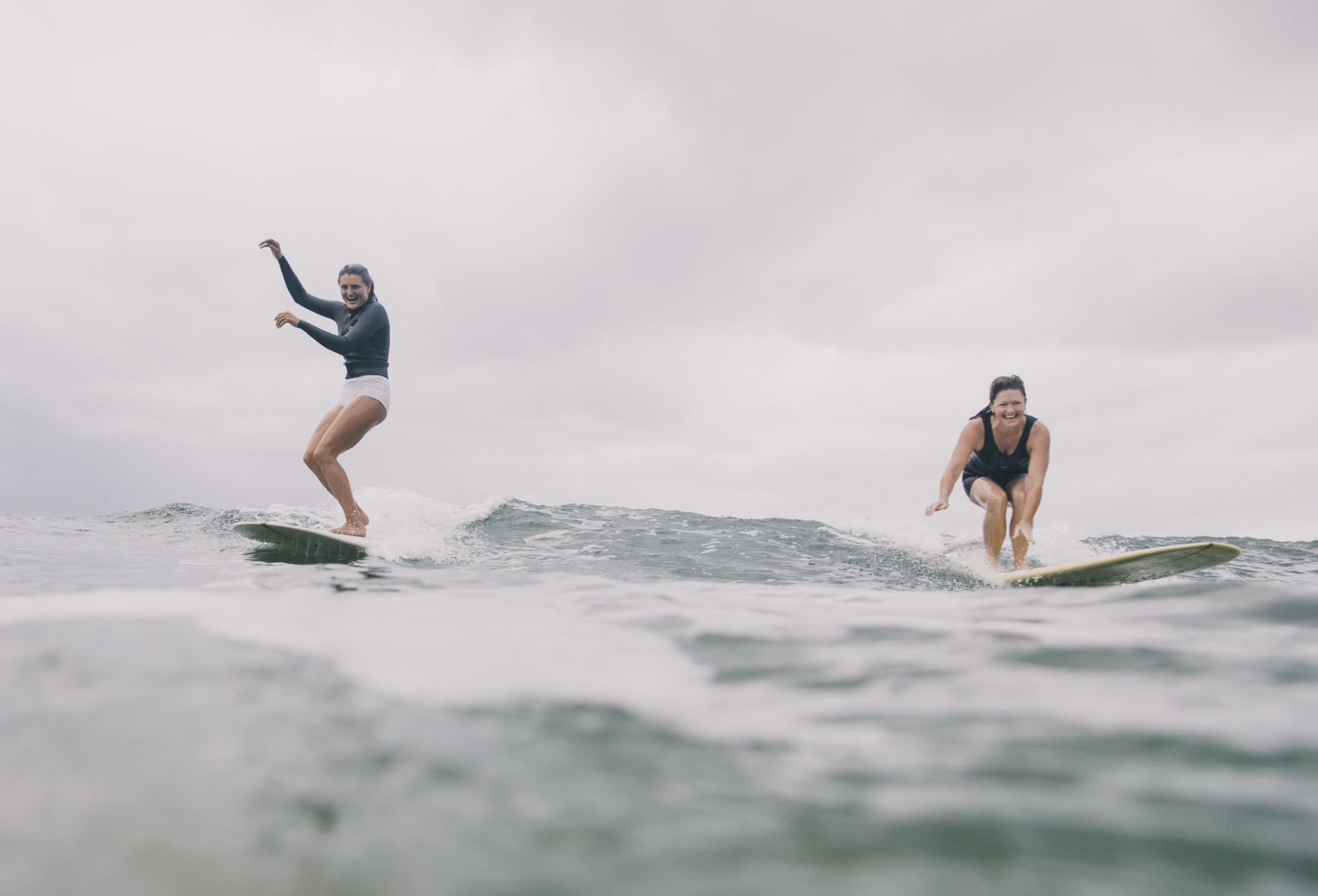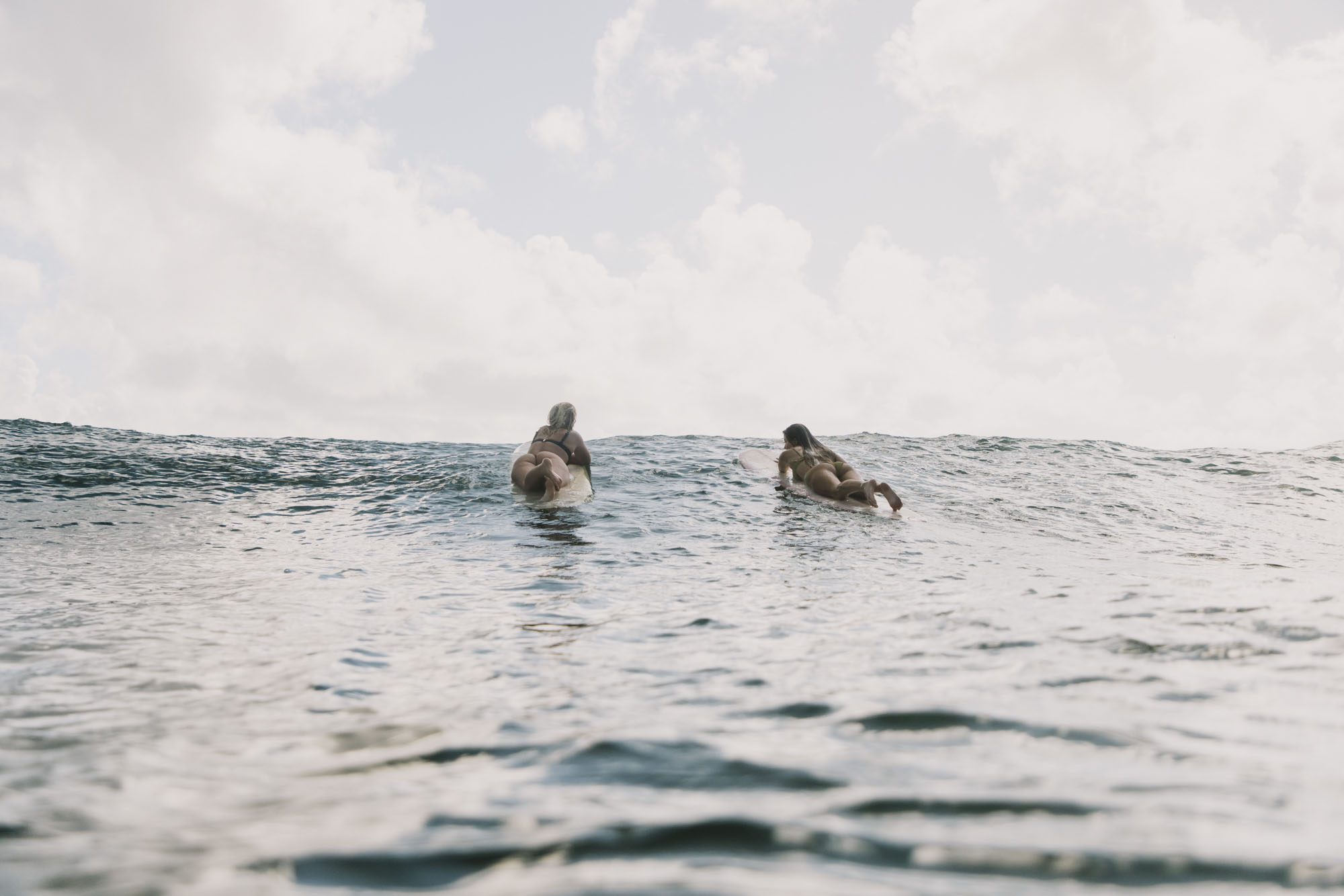 Ughh, I'm peeling my sleepy eyes I am determined not to miss another bright morning. I remember actually liking early morning surfing.
I pull into The Pass, the parking lot starts to fill up and I wonder if the girls are still out there. I go over to check. It's one of those bluebird days, the air is fresh and the waves are clean and steep for a few hundred feet.
I see Josie slipping through. Striding effortlessly to the top of her craft, she rides her longboard into a sunny, honey-soaked peeler so gracefully across the ocean's surface. I feel inspired by the revolution that women's surfing has had, this enriched embrace of grace and femininity and a broader celebration of ourselves. These values ​​are perhaps perpetrated for Jos through her Filipino-Australian mix. For us, our friendship started the day she introduced herself and welcomed me to sit with her on my first day of school. That moment of inclusivity was appreciated, and to this day I witness similar exchanges between others (particularly women) in the lineup.
Excited, I walk back to my car, a new hop in my step. I exchange smiles and words with some friendly faces, young and old, regulars.
Board in hand, I hear a hoarse accent calling to me. It's Sonja, who greets me through the window of her car, smiling broadly and enthusiastically.
"How does it look like?!"
I love her voice, the light Finnish twang reminds me how magical these moments are – everyone has given up one thing or another to be here, and for some it even goes as far as moving to the other side of the world, far from friends and family. I admire that strength.
"Waves look so fun!" I say. "I think that person in the corner is going away… See you out there soon?!"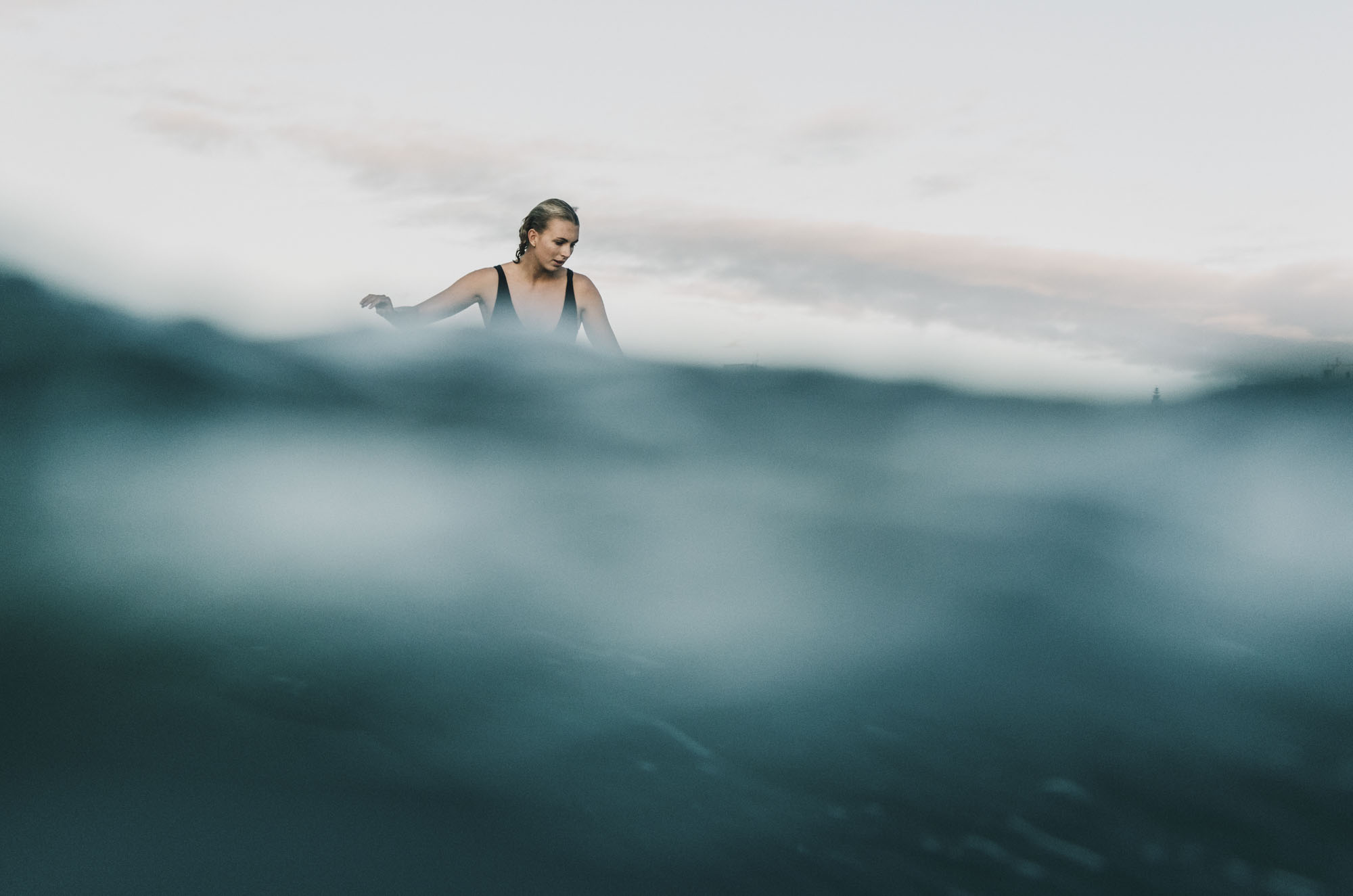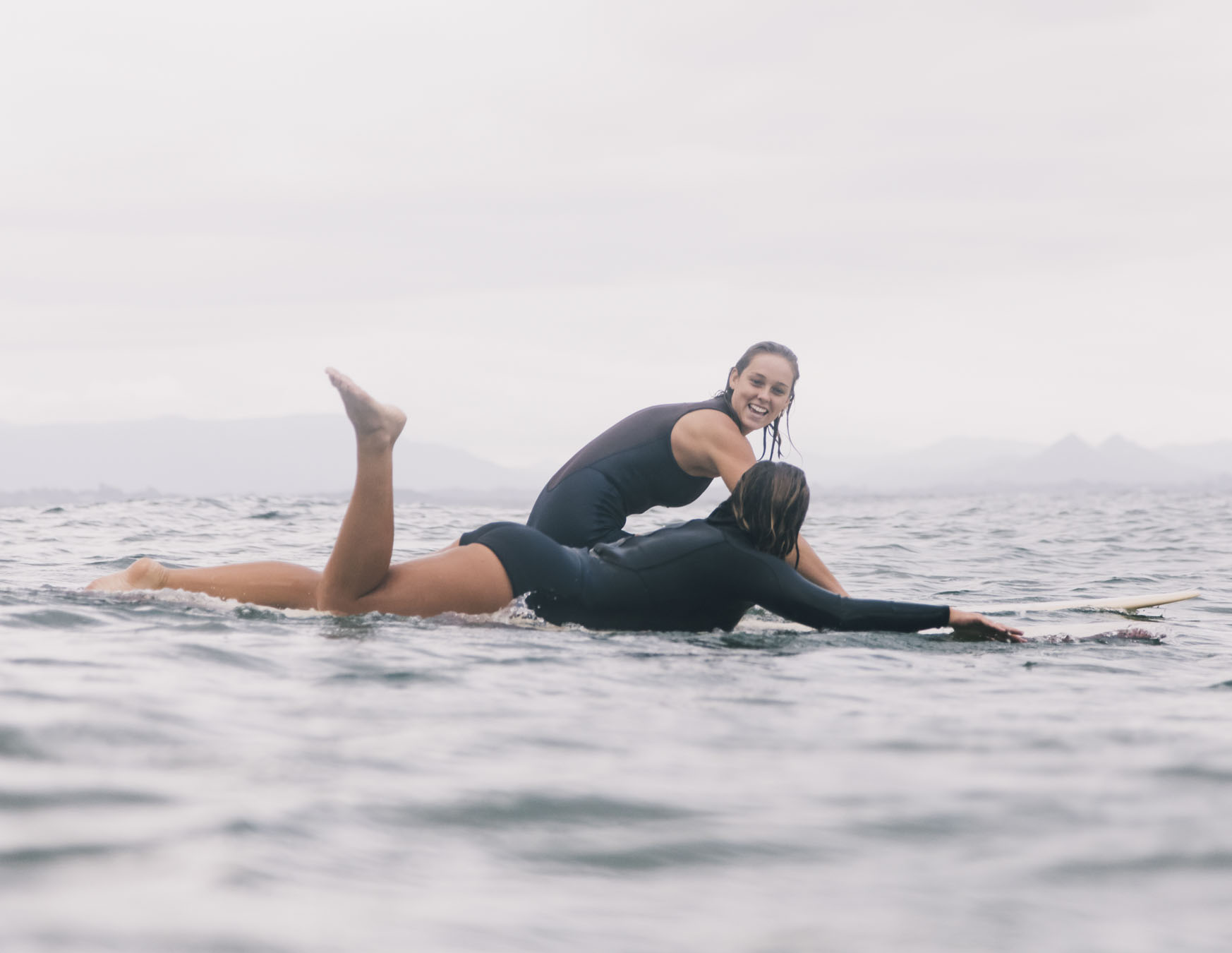 All my feelings are sharpened To be in my happy place on a morning like today. I leave the hustle and bustle of the parking lot and follow the entrance into a natural opening, the wide bay with no high-rise buildings or concrete in sight, overlooking the horizon. The landscape beyond is interspersed with bushes and layers of differentiated deep blue mountains. A playground awaits.
I don't make it quite in time and end up getting a jump on my head, but I don't mind, I feel the ocean dunking me, soaking me. I feel the urge to learn and try to connect with the energetic wave patterns of this place. I take a few meditative breaths of gratitude and acknowledge the friends I have now joined.
Before too much is said, I see some rolling set reformations emerging. It's not easy to let them pass, but my sisters are next to me and I know it's for them.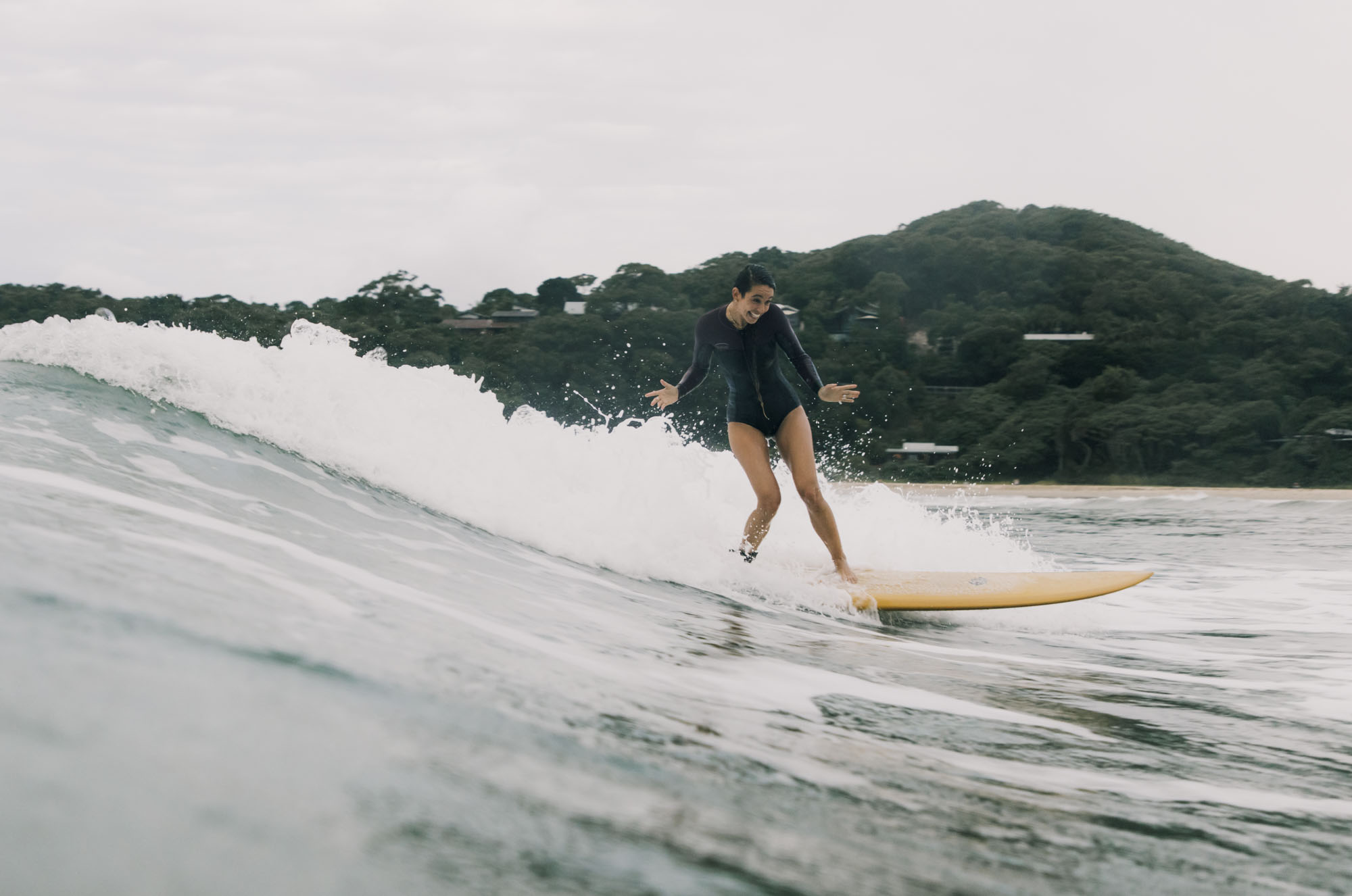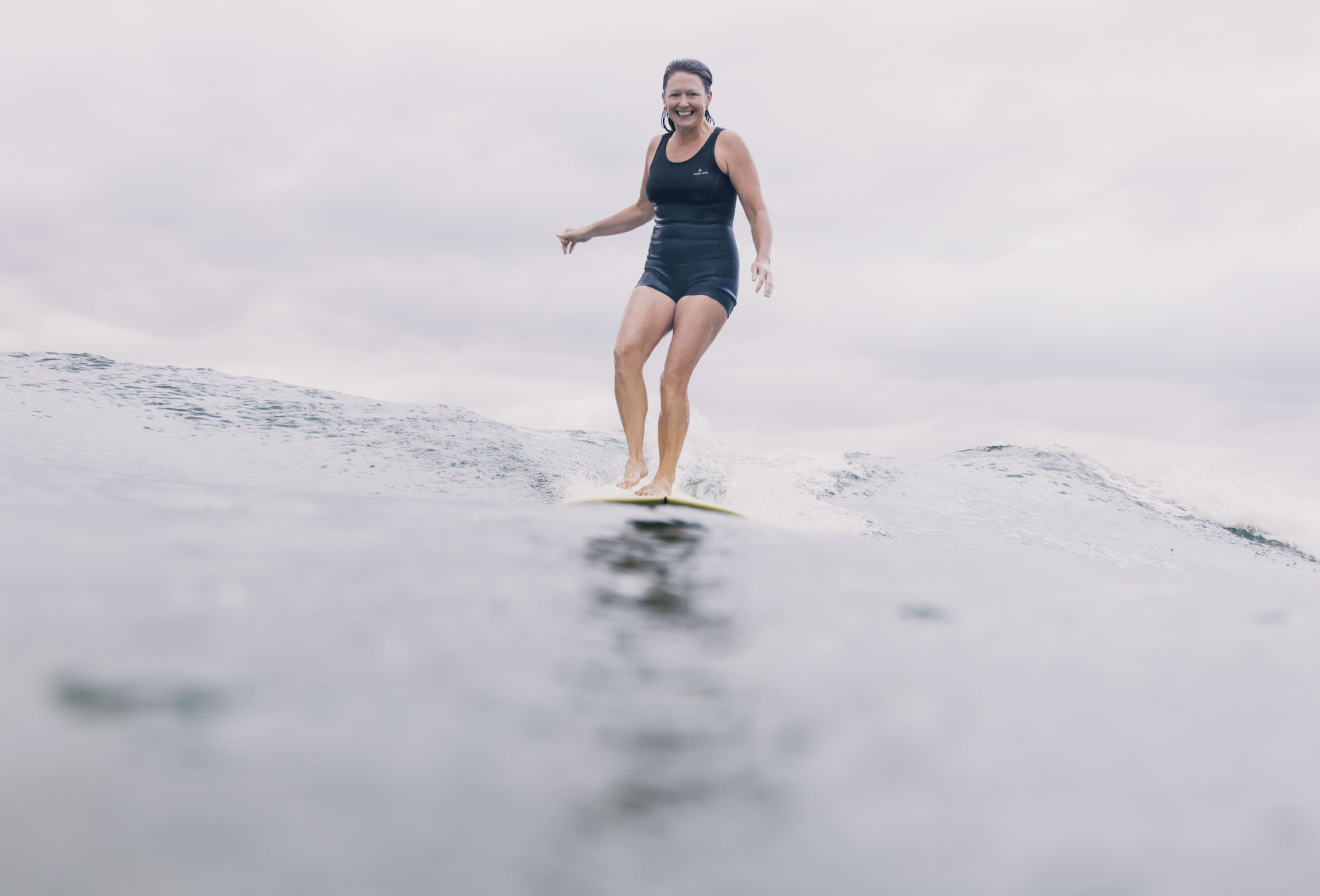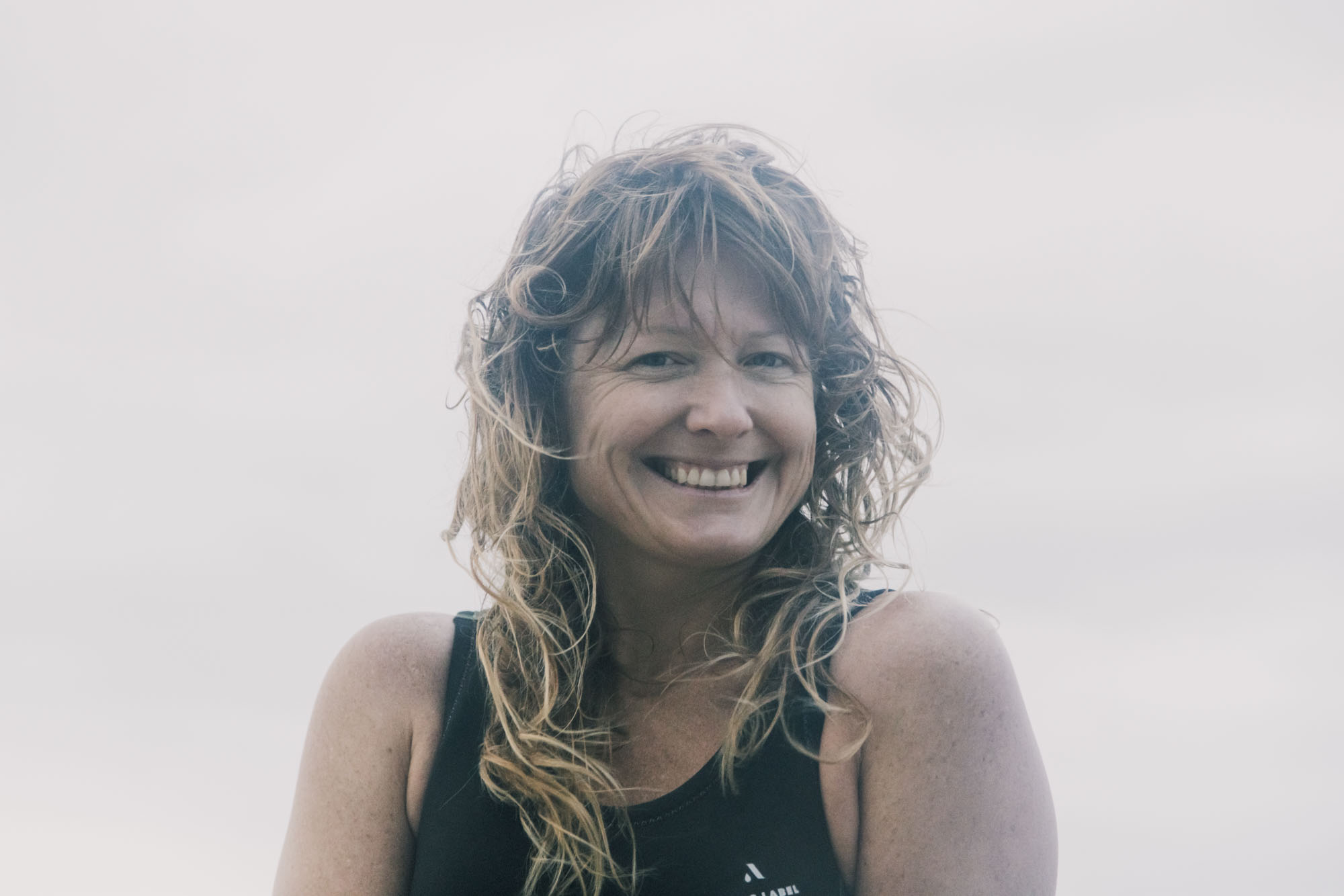 I burst into excitement as Laure paddles in with flair She flickers down the line and does her tango. I watch them and bring my attention back to the lineup, after letting go of some I know my first will come out particularly ecstatic.
It happens quickly when a guy falls on an approaching wave. With board under my toes, I try to catch the speed of the wave, working with every push, sliding with every wave. I let the wave speak, gathering energy from below, completely swept away by the dynamics. Coming out of a corner, the wave just manages to escape me and curls down the line in a perfect loop. Ahhh I pray someone sits down for this one…it was really otherworldly! Behind me is Lauren on the next, somehow she manages to make a cutback look both powerful and angelic as she moves on, painting her picture on a blank canvas.
As I paddle back out I just can't help but get excited for my girlfriends striding across the waves with grace and extravagance, timeless like silk swaying in the wind or watercolor strokes on wet paper, each movement blending into the next. It's been far too long since we've all rejoiced. Muddy waters from torrential rain and La Niña weather patterns have briefly tamed our addiction to surfing salt rats. Being together again and celebrating the water energy feels surreal.
In starry moments like this, I feel compelled to stop and try to absorb it all. I think back to the beginning of my journey with Mother Ocean. For as long as I can remember, these beaches have blessed me with a layer of crusty, salty skin. All of my family members are saltwater people and continue to play a big part in developing my relationship with the sea, but I feel after spending a lot of time sharing waves with speakers like Lauren Hill, I'm becoming more and more aware of the value and knowledge within the history and storytelling of our elders. Women like Delta Kay, educating modern society about the roots of a place we now call Byron Bay.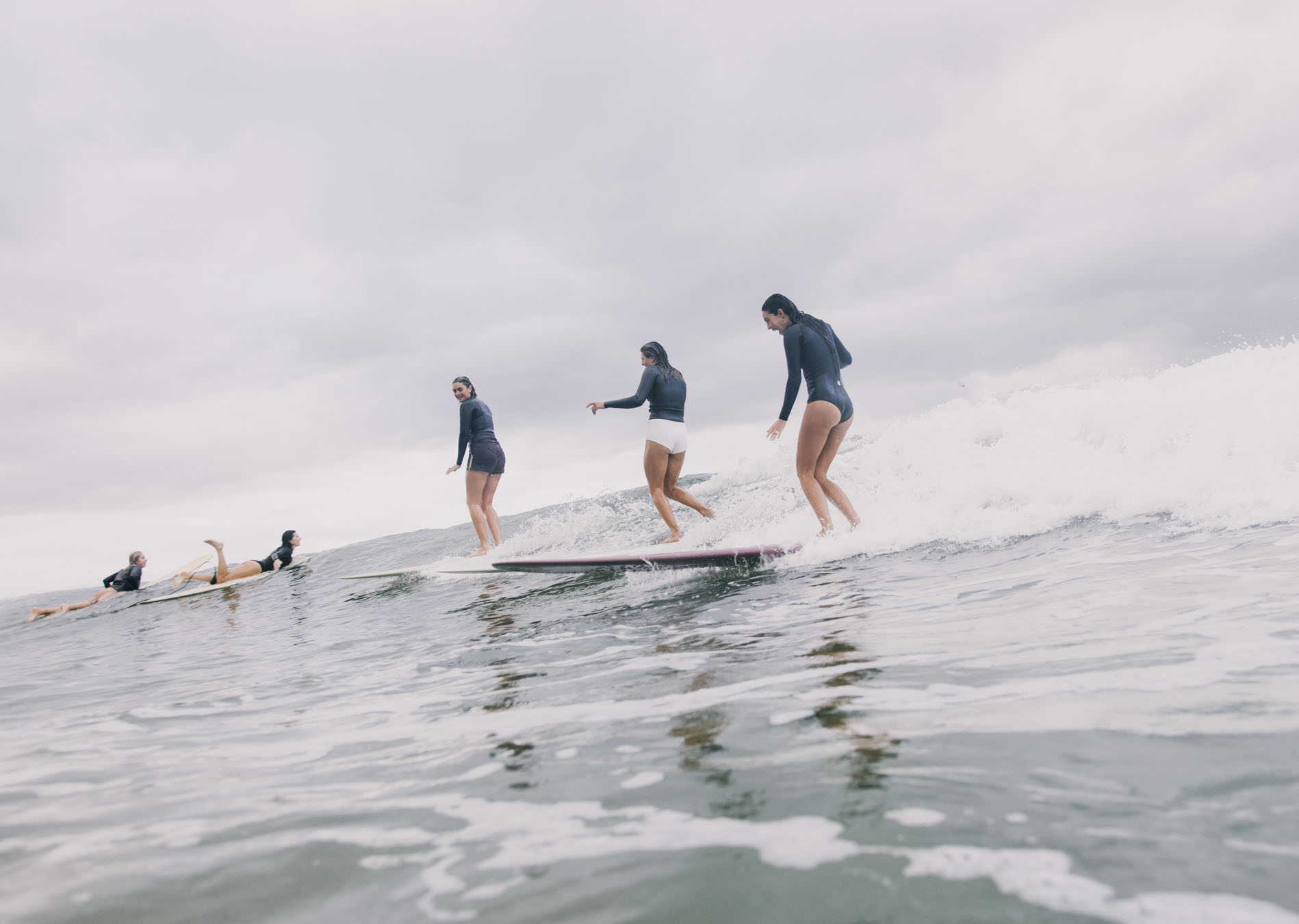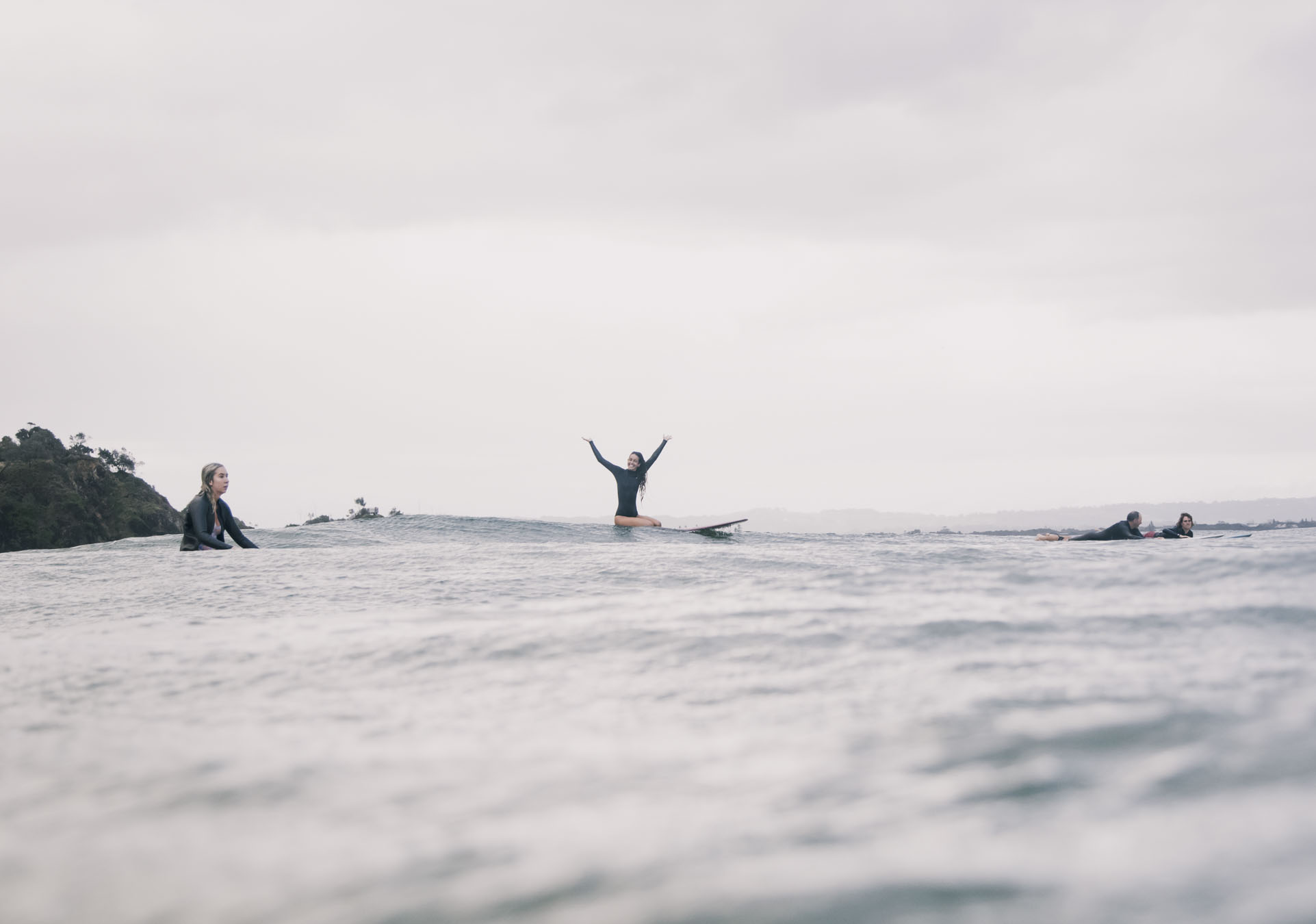 Through conversations with a multitude of elders of different origins I've come to realize that while it feels unique to be a young girl slithering across sun-kissed peelers on a hot summer's day, or odd to be in a pack of testosterone wave-hungry men at this point, women have lived and lived that lifestyle incite long before us. Women who are mostly not recognized.
These women go back to the First Nations people. Although the ocean has become a meeting place for modern coastal families, I recognize and understand that we all act and move in the legacy of the first inhabitants. In fact, prior to colonization, Byron Bay was originally called "Cavanbah" by the indigenous people of this area, which means "meeting place" in the indigenous Australian language Minjungbal. It was known as a healing center and a meeting place for ceremonies and spiritual inspiration. I believe it is very important to recognize and respect that as we live and play in Bundjalung Country today.
The ancestral roots between the indigenous culture, the women and the sea land are very deep here, there are sacred tea tree birthplaces and special lore surrounding the relationship between Arakwal women and the water, which is symbolized by their totem animal, the bottlenose dolphin (Wajung). are present. . "We have stories of our people and dolphins communicating and connecting with one another, including cooperative fishing, sharing resources from the ocean, and playing in shallow water."
I learn from the elder Algie Reid about the women who surfed this area in the 1960s and set the ball rolling for the future of female surfing here. This includes women like Elaine Reid, Denise Campbell, Judy Gibbon, Yvonne Pendergast, Leona Keevers, Wendy McDermid, Norell Bienki and Kay Wilke. Before them there were inspirational women like Phyllis O'Donnell who fought and kept surfing despite discrimination.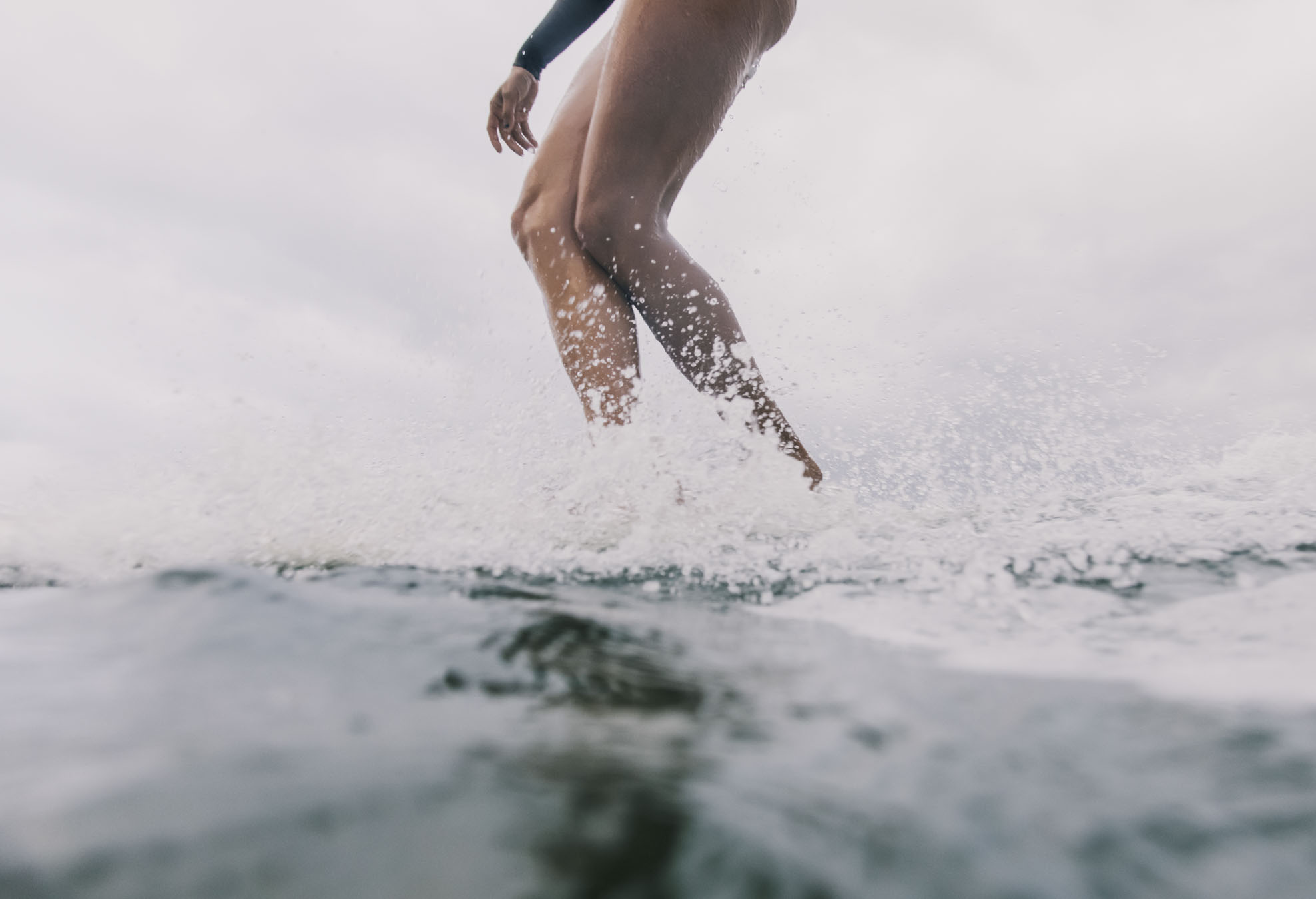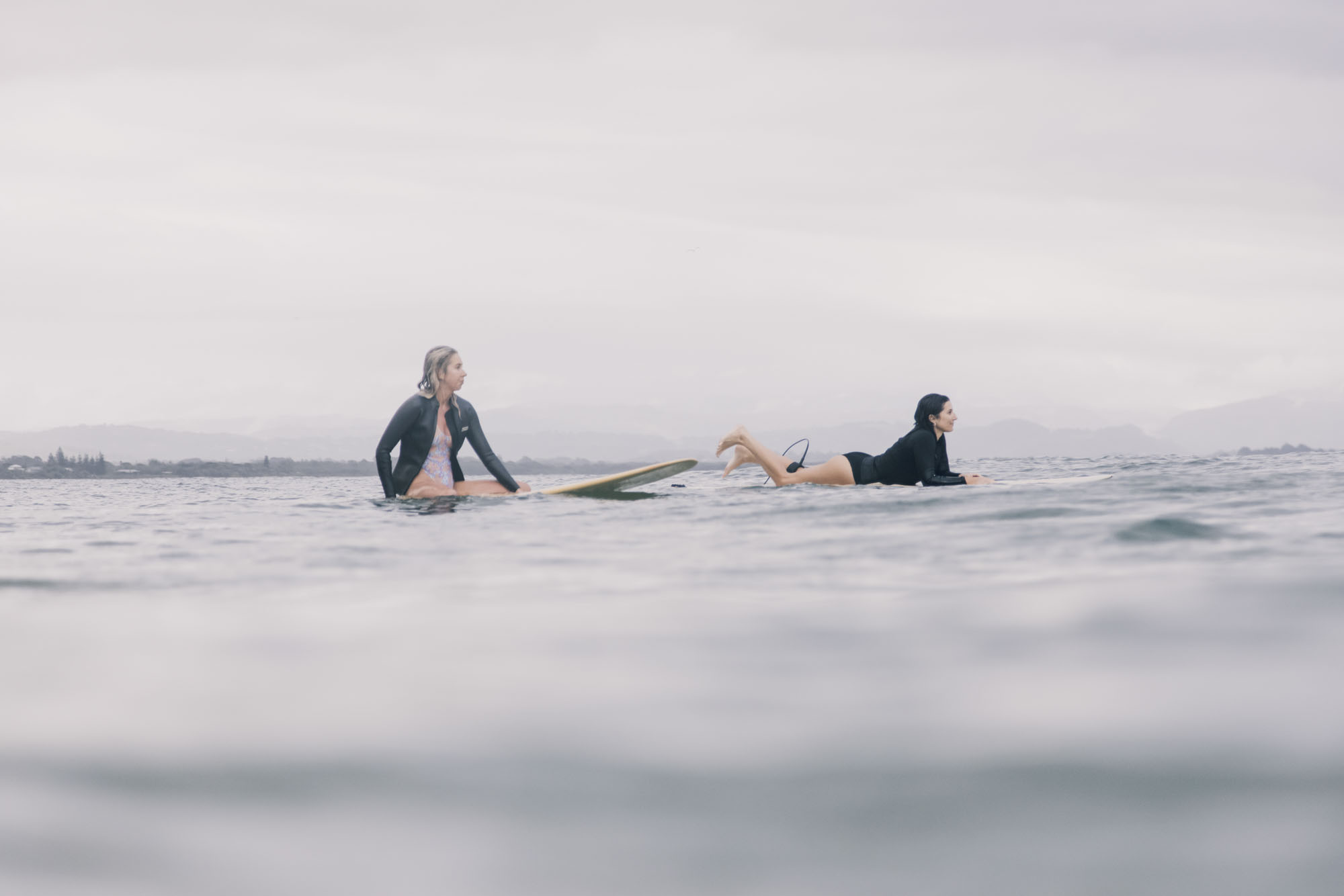 These stories and names are just a few of many and as you have heard there are women of a range of generations and nationalities, introverts, extroverts, older to respect and young to encourage. Today I still feel the kinship and think of all that our aunts had to endure so that we could live and be in these waters as we are today. I think the least I can do is have an open heart to learn from them, share appreciation, respect and interest in the legacy each left.
Just 10 years ago the count between man and woman was never balanced, now we're all here celebrating the ocean and its impartiality.
It's not always easy to be a woman in 2022. It can come with gender bias. Yet we try to do it right, we sit with our elders who have done this before, learn and encourage inclusion and respectful behavior from all and try to create a positive, healthy lifestyle by the sea.
***
Byron through our lens: The pass and beyond