Cultivating Community: Wellness and vegetables come alive at St. Joseph's
August 2, 2022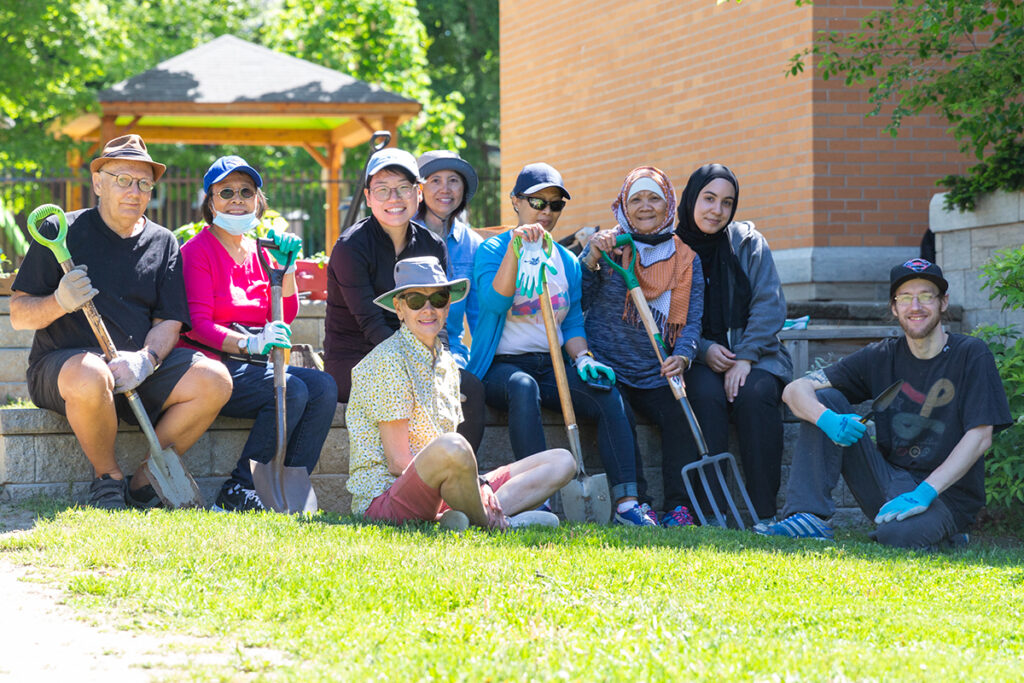 Zucchini, eggplant, cucumber, and kale are not necessarily items associated with therapy. But at St. Joseph's Health Centre, a thriving community garden has blossomed into a place of well-being and food security.
The garden provides beds of plants, soil, fertilizer and tools for some local West End gardeners who have volunteered to tend the garden and harvest its produce. Twenty beds were on the property, five more were added. Currently, 17 beds are tended by community gardeners and three by St. Joe's employees and customers. The volunteer gardeners will be able to harvest food while also involving patients from the hospital's detox management program in tending the green space.
It all started in the early days of the pandemic when Greenest City, a Parkdale-based group whose mission is to build healthy and inclusive neighborhoods, was looking for a site for a community garden. Noticing that garden beds already existed on the front lawn of St. Joseph's home, they spoke to the hospital's administrators and a plan began to form.
Cathy O'Neill, Senior Director Physician Quality & Care Experience Institute, and Jutta Schaaf, Experience and Engagement Specialist, led the garden project on the hospital side. Community volunteers Debbie Green and Anita Wong worked with Greenest City and Parkdale People's Economy to recruit volunteer gardeners and set parameters. Funds from St. Joseph's and the Joy at Work Fund subsidized items such as a shed, soil, a hose, seeds and tools. Interest eventually grew so rapidly that a lottery system was required to divide up the available garden beds.
"The garden immediately creates community and is a place to relieve stress," says Schaaf.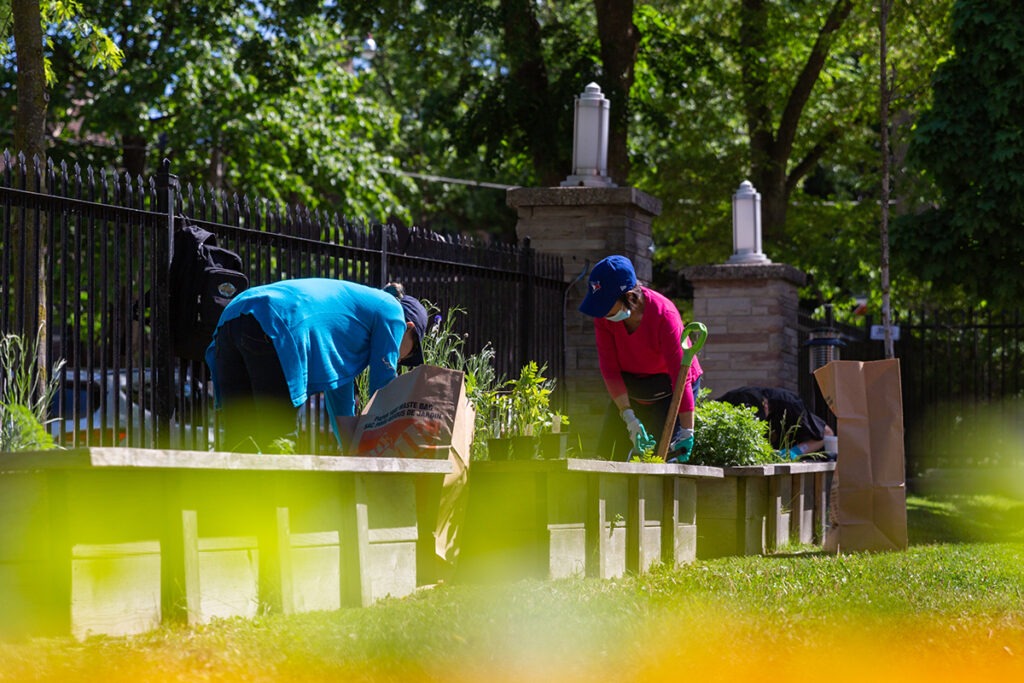 To this day, pepperoni, squash, tomatoes, lettuce, herbs, zucchini, eggplant, cucumber, and kale are harvested and members bring these vegetables back into their kitchens.
Peter Gadd, 35, volunteered for the project after looking for a garden. Gadd, a lifelong gardener, was looking for a place to grow chili peppers and socialize with like-minded people.
"Growing vegetables has a therapeutic component and helps me positively connect with my community," said Gadd, who described the garden as a sanctuary. "We can learn a lot about life by caring for plants."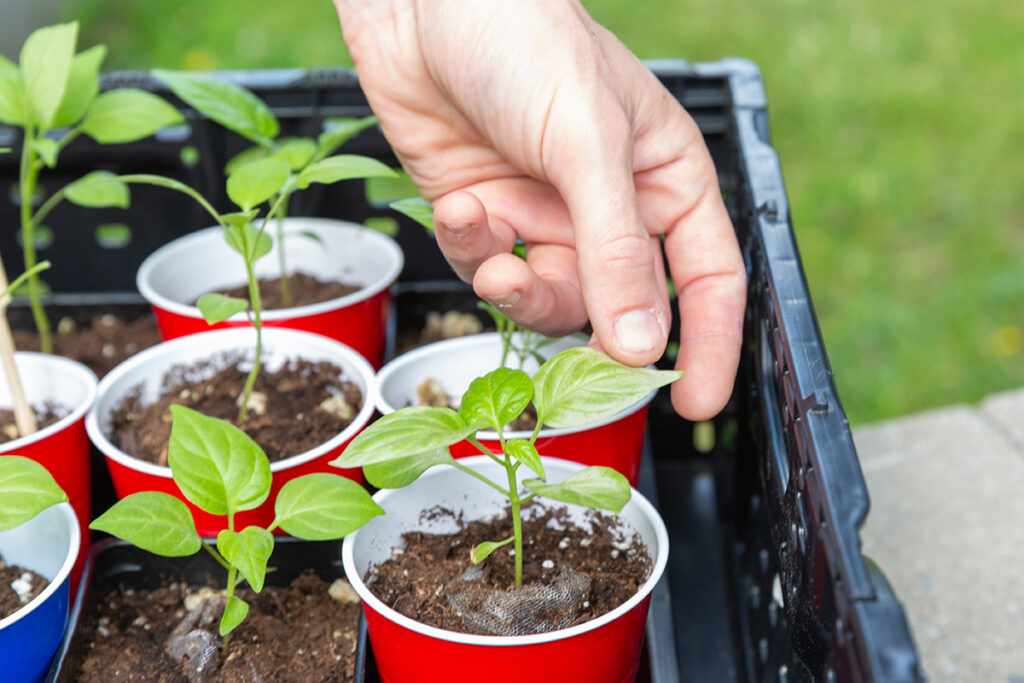 Some beds were reserved for Glendale House, a rehabilitation center for withdrawal treatments in St Joseph's. A learning garden bed is planned, where experts will come and give tips to beginners.
"I hope we can find a way to meet up more often, get to know each other better, and have water for you when you're not around," Green says. "I hope we can keep it up and people feel connected to the work and get some good food from it," she added, laughing.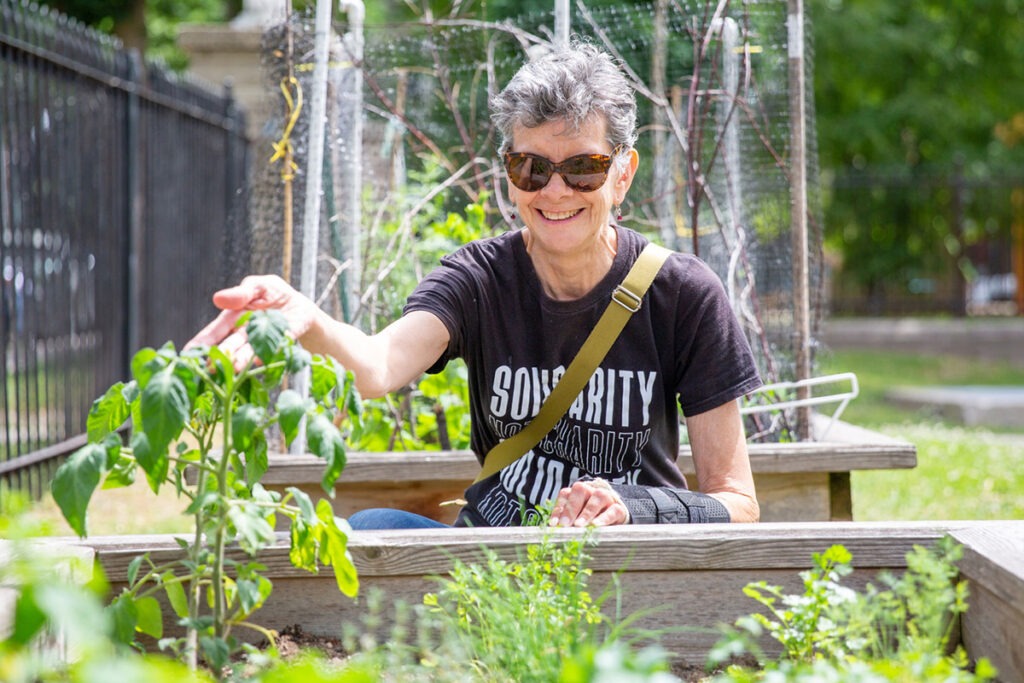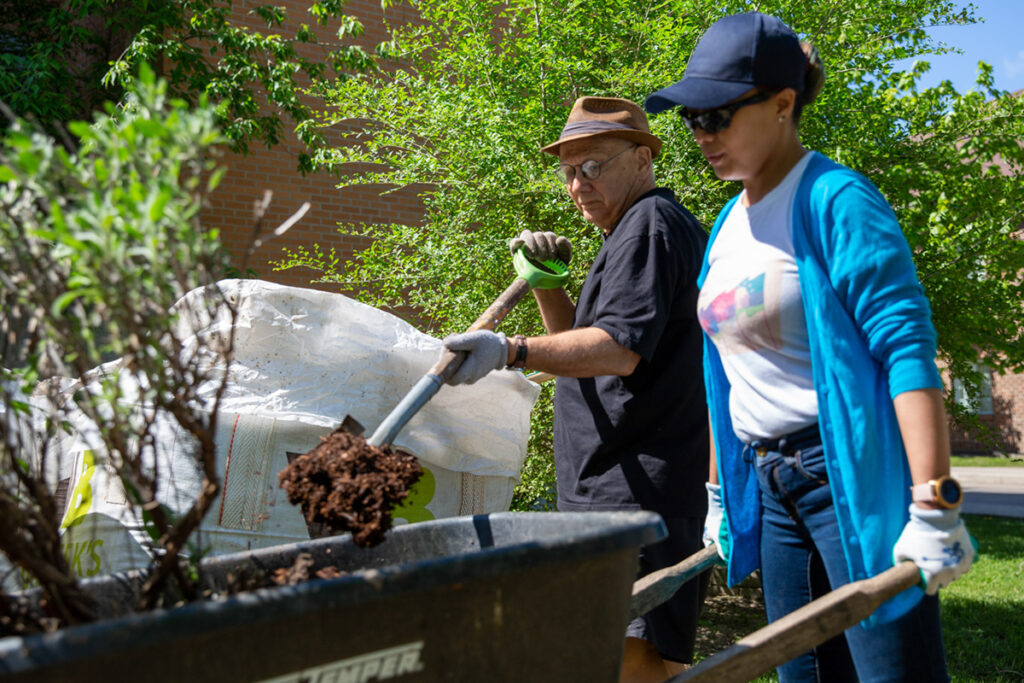 Photos and story by Yuri Markarov