3 healthy back to school lunches with the same ingredients
August 6, 2022
Estimated reading time: 2-3 minutes
SALT LAKE CITY – School is right around the corner, and if you're looking for a quick, easy, and healthy lunch for your kids, here are three to try.
Intermountain Healthcare Executive Chef Christopher Delissio uses a few basic ingredients to create a honey mustard chicken wrap, an apple and bacon salad, and an apple and bacon sandwich.
"The idea is definitely quick and easy," said Delissio.
For the Honey Mustard Chicken Wrap, he starts with the chicken first – browns it, then finishes it in the oven.
While it's browning, he begins dressing the chicken and salad. It's a honey mustard made with vinegar, honey, and brown mustard.
"You make stuff for your kids, but you as an adult, the mom and dad, you can take a little bit of that cherry flavored honey and maybe add some hazelnut oil… it'll make a fantastic salad dressing for your own salad," he said.
Once the chicken is cooked, he chops it up into small pieces and places the chicken in the lettuce wrapper.
"I will add various ingredients that I think my child would enjoy or that I would like to somehow get them to eat," he said.
Using the same lettuce from the wrap, you can shred it for a salad. Delissio added a little bacon, cheddar cheese, apple and the same dressing from the wrap.
Then you can also make a sandwich with the apples, bacon, and cheddar cheese using the apples as "bread."
"Another way to entice the kid to eat it is that I made it in sandwich form," he said.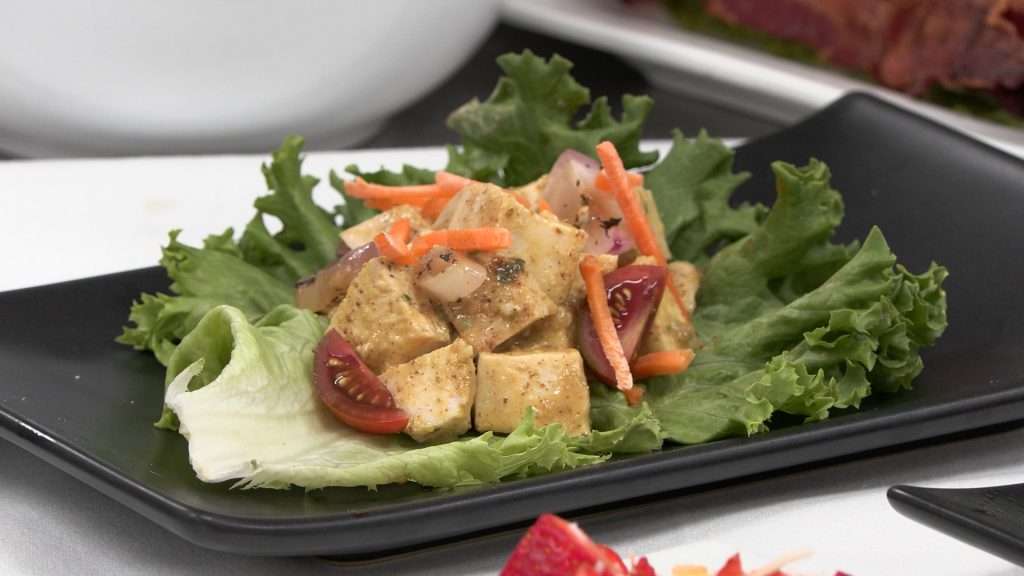 Delissio said introducing healthy foods to your children at a young age is crucial.
"We learn as we grow up and we learn habits, so if we learn bad eating habits as a child that we'll carry into our adult lives, it's going to be a lot harder to learn to eat healthily again when we grow up." , he said.
He also shared a healthy dessert alternative — trail mix.
Delissio added unsalted cashews, pumpkin seeds, dried peaches, sunflower seeds, chocolate chips, marshmallows, popcorn, blueberries – mixed with flaxseed oil and topped with caramel.
"Food is medicine for us – what we put into our bodies is important. What we put into our children's bodies is important," he said.
×
photos
The latest Your Life – Your Health stories
Other stories that might interest you